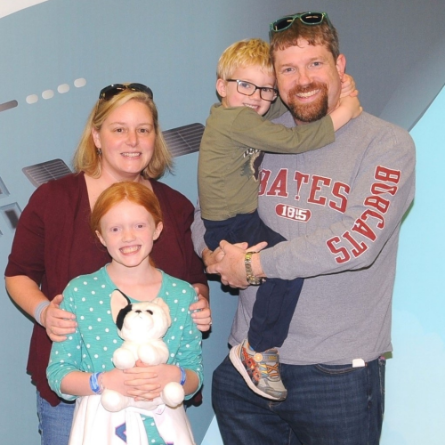 kieran lowry
Kieran has been a Disney travel consultant-in-training since a very early age, with his head always stuck in a guide map, directing his family around the parks. Now with a Disney honeymoon and numerous family trips under his belt, he wants to share with you what he has learned, and how to get the most value out of your vacation, whether it be on a cruise, or to any of the Disney destinations, Universal Studios, or Sandals and Beaches Resorts. Originally from Harvard, MA, Kieran is constantly dialed in to what's new at Disney destinations and beyond, and talks about it so much that his daughter has exasperatingly dubbed him Mr. Disney Pants! Give him a call and provide him with a creative outlet for all this information! 

Walt Disney World Resort in Florida 

Disneyland Resort in California 

Disney Cruise Line 

Aulani, a Disney Resort & Spa 

Adventures by Disney 

Universal Orlando Resort 

Sandals & Beaches Resorts 

Royal Caribbean Cruise Line 

Norwegian Cruise Line

Holland America Line

National Geographic Journeys

Hawaii
Be Our Guest Travel Company is registered as a Seller of Travel with the State of Florida (Registration No. ST39948) and the State of California (Registration No. 21200143-70).
Disney artwork, logos, attraction descriptions and properties: ©Disney~Disney Cruise Line®-Ship Registry:The Bahamas