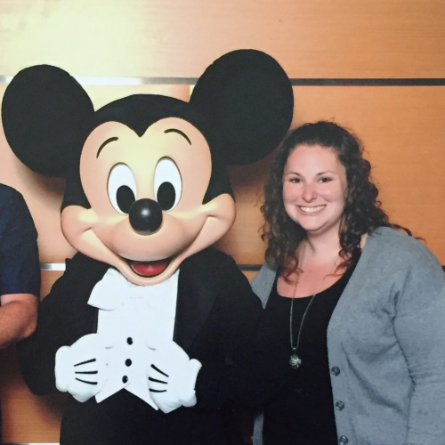 julie stallard
For as long as she can remember, Julie has had a passion for travel. Some of her earliest memories involve annual trips to Walt Disney World and East Coast beaches. As she got older, Julie was able to make her own travel decisions: choosing explorations in the Caribbean, Europe, and more! The anticipation of future getaways was so exciting that Julie would sometimes plan her next getaway on her current vacation! Luckily for Julie, her husband is just as passionate about traveling as she is. They are the proud parents of two children who have inherited their love of adventure. When not exploring the globe with family, Julie is eager to help others plan their dream vacations – customizing client itineraries to their specific needs and wants. No matter what your wish is, Julie will make your travel dreams come true!

Walt Disney World Resort in Florida 
Disneyland Resort in California 
Disney Cruise Line 
Aulani, a Disney Resort & Spa 
Adventures by Disney 
Universal Orlando Resort 
Royal Caribbean Cruise Line
Be Our Guest Travel Company is registered as a Seller of Travel with the State of Florida (Registration No. ST39948) and the State of California (Registration No. 21200143-70).
Disney artwork, logos, attraction descriptions and properties: ©Disney~Disney Cruise Line®-Ship Registry:The Bahamas