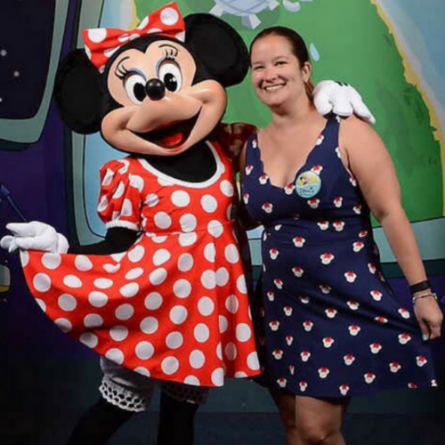 jennie parra
Jennie is a Disney veteran who grew up visiting often as a child and that love for the mouse continued as an adult. As a Florida resident, she visits the theme parks often, allowing her to plan an up-to-date personalized vacation itinerary. Besides visiting Disney World & Universal Orlando several times a year, she has also become an avid cruiser (she even took 3 cruises in 1 year)! Jennie is fluent in Spanish and loves to plan vacations for all types of families – young or old, with or without kids. She will take care of all the details as if it were her own vacation. Jennie's specialties include Walt Disney World, Universal Orlando, Sea World, Busch Gardens, Disneyland, Cruising, and All-Inclusive Vacations.

Walt Disney World Resort in Florida 

Disneyland Resort in California 

Disney Cruise Line 

Universal Orlando Resort 

Royal Caribbean Cruise Line 

Carnival Cruise Line 

Celebrity Cruise Line 

All-Inclusive Resorts 
 **Jennie also speaks Spanish fluently.
Be Our Guest Travel Company is registered as a Seller of Travel with the State of Florida (Registration No. ST39948) and the State of California (Registration No. 21200143-70).
Disney artwork, logos, attraction descriptions and properties: ©Disney~Disney Cruise Line®-Ship Registry:The Bahamas